The Free Kicks Foundation and Peterborough United are excited to be able to offer you a unique opportunity on Sunday May 18th. For the first time since it was built in the 1990's, we are giving you the chance to abseil from the Family Stand at London Road, whilst raising money for Free Kicks Foundation and the Cystic Fibrosis Trust.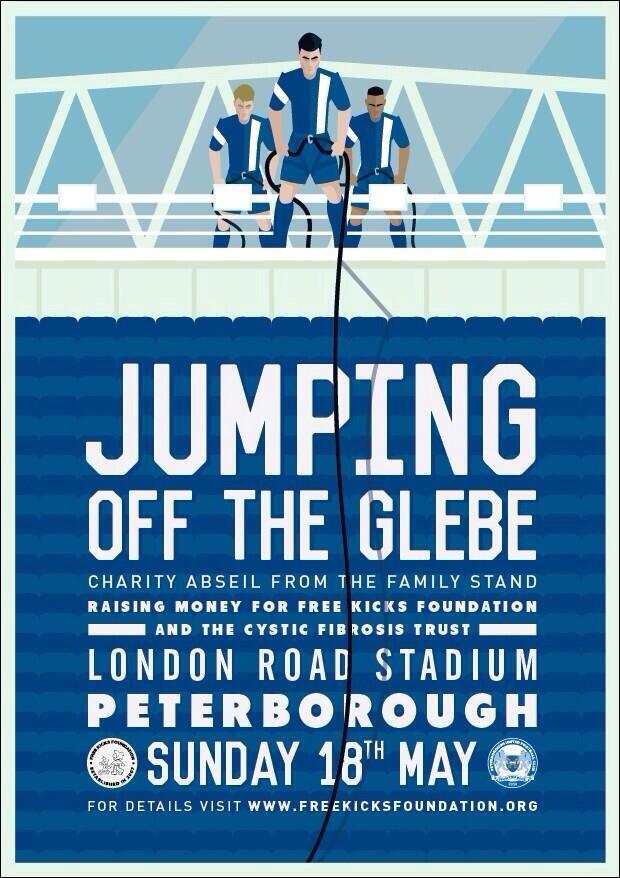 There are 60 places available and they can be booked on a first come, first served basis.
To register interest please email steve@freekicksfoundation.org
There are two ways in which you can secure a place:
1) Pay £10 to register at www.justgiving.com/jumpingofftheglebe and then pledge to raise a minimum of £100 sponsorship.
2) Pay a one-off price of £20 for your abseil place.
Part of the proceeds from the event will be donated to CF Trust in memory of Clare Cruickshank, the sister of our friend and fundraiser, James Cruickshank. Clare sadly passed away last year and is greatly missed by her family and friends.