Our first away 'Kicks' off the season took us to the South Coast and Bournemouth. Joe and Harry were nominated to us by Poole Children's Hospital and both were lucky mascots as The Cherries stormed to a 5-1 win over The Posh.
The two boys got to visit the dressing room and get their programmes signed, wearing the new kits that we had just bought for them from the club shop. They then had a kickabout on the pitch before leading the teams out on to the pitch.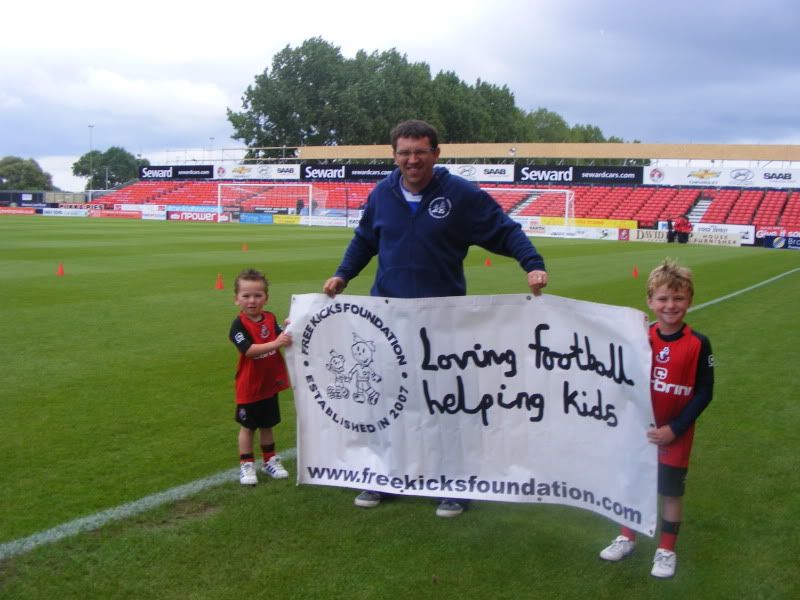 Harry on the left and Joe right, on the pitch before the game with Steve.