The FA Cup game between Peterborough United and Norwich City was a special day for us, being our 200th Kick but, more importantly, it was a very special day for 7 year old Jamie from Folksworth, near Peterborough. We heard about Jamie when he shot to fame after meeting the Duke and Duchess of Cambridge at the official opening of Peterborough City Hospital back in November. The day after he met the royal couple he appeared on BBC Radio Cambridgeshire's Bigger Breakfast Show and, having heard him talking, we decided to get in touch and offer him the chance to mark our milestone Kick. He came along with mum Sarah, dad Dan as well as his 4 brothers and sisters.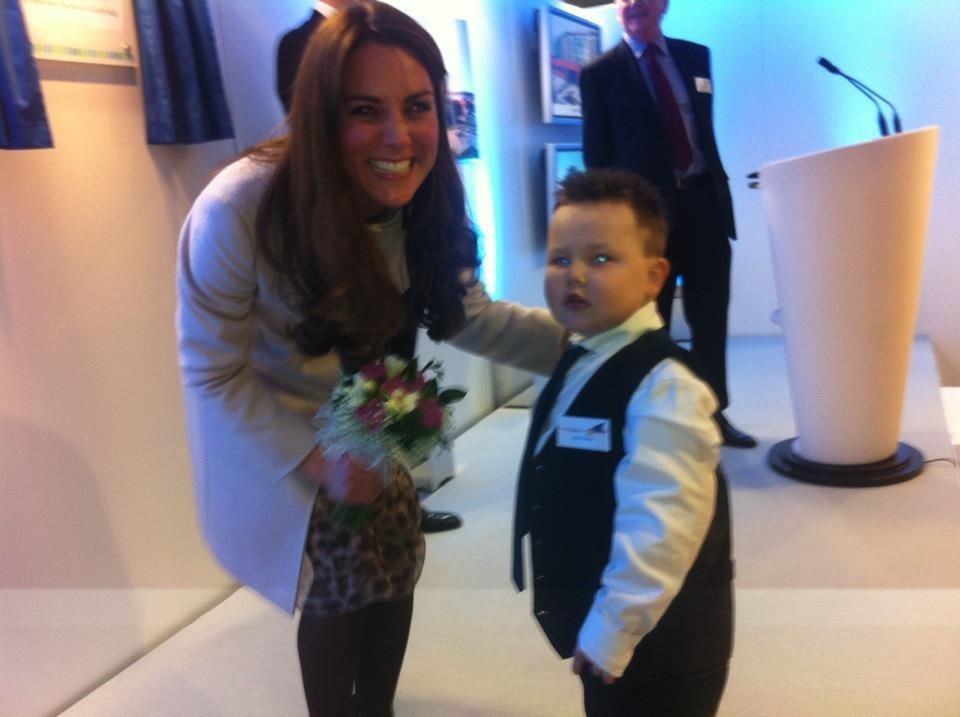 Jamie was born in the U.K on 18th September 2005. He is one of life's fighters. Jamie was born with a rare blood disorder called Diamond Blackfan Anaemia, whereby he doesn't make red blood cells. In Jamie's case he also suffers from low white counts and neutropenia, putting him at risk of overwhelming infection. To date he has had 140+ blood transfusions, and he currently has these every 2 weeks just to keep him alive. Due to iron overload from the sheer amount of transfusions he has had, his organs, particularly his liver, have being severely affected, and he is currently receiving medication through his central line (port) 24/7.
When we arrived at London Road Jamie was already wearing his new Posh kit and very excited for the day ahead and, luckily for him, he was the only mascot for the game so it really was a unique day for him. First stop was the dressing room where Jamie met the Posh players and was telling them all about his trip to Disneyland and getting photographs and autographs and generally charming them with his cheeky personality.
After a quick trip to the away dressing room and then the referee's room, where Jamie got to hold the substitutions board up as well as the match ball, we popped over to the family stand to see the gym, executive boxes and Noel Cantwell Suite. This is where Jamie gave a bit more insight into his meeting with the Princess telling us she was "so beautiful he couldn't speak".
A walk round the pitch back to the main stand and a visit to the board room was next on the agenda, where Jamie had his picture in front of the trophy cabinet. When we arrived back in the David Seaman Suite it was cake time! Our good friend Ian Gow and his wife Lorraine had kindly made us a fantastically decorated sponge to celebrate our 200th Kick.
After eating 2 pieces of cake Jamie was ready to go out on the pitch and have a mini training session with Simon, the Posh mascot co-ordinator, and he also had his picture taken with his new best friend, club captain Tommy Rowe! He also got the opportunity to score a goal at the London Road End, which brought a huge cheer from the home fans.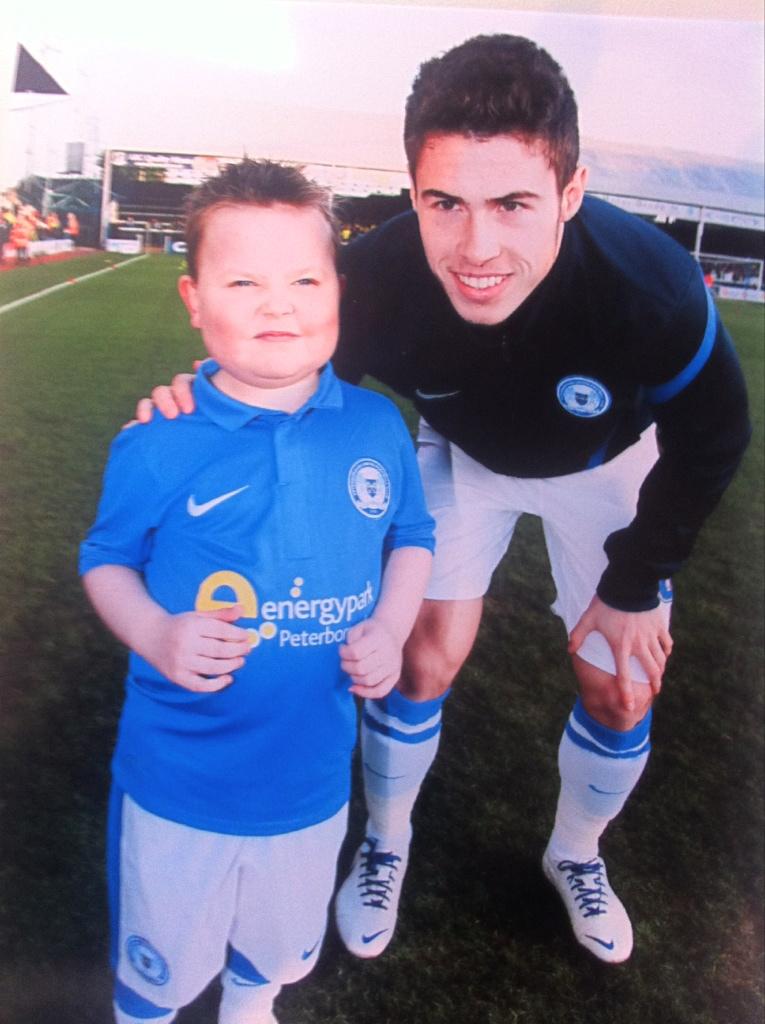 Jamie then went back down the tunnel ready to lead the team out in front of 13,000 fans, before taking his seat in the stand to watch The Canaries ease to a 3-0 win.
Thank you to all at London Road for their help and to Jamie and his family for helping us celebrate our first Kick of 2013 and 200th overall.